The orange (Citrus species) is the most widely cultivated fruit in the world.  Believed to have first been cultivated in China around 2500 BC, they were found very early in southern China, northeastern India, and possibly southeastern Asia.  Sweet oranges were actually mentioned in the Chinese literature as early as 314 BC, and were so rare that they were primarily given to emperors as tributes. Citrons were used in religious ceremonies for their invigorating fragrances, and in ancient Sumeria were considered to be sacred to Enlil, the god of earth and air.  Oranges were first introduced to the West when the Romans began importing them from Palestine and Egypt around the year 100 AD.  After Spain was conquered by the Moors, oranges were introduced to Spain by 900 AD.  With the Spanish expansion to the New World, oranges were brought to North and South America by the 16th century. 
Orange is of course an excellent source of vitamin C, and provides 64% of our daily requirement with a single serving.  Vitamin C is a potent anti-oxidant, protecting skin from damaging free radicals.  In addition, it stimulates collagen production and may help to treat photodamage.  Orange peel also acts as a mild exfoliant when used in facial cleansers and scrubs. Orange oil is thought to restore balance to dry or oily skin, by promoting collagen production and stimulating the circulation. In addition, it has been reported to clear blemishes and reduce cellulite. 
Finally, the uplifting properties of oranges and orange oil cannot be overlooked. The scent is beloved for its ability to energize both the body and mind. The orange is a prized ingredient found in both our Almond Cleansing Milk and our Ayurvedic Vata Facial Oil.
1www.wikipedia.org
2www.alchemylab.com
3Verhaye WH. Soils, Plant Growth, and Crop Production, Vol. III. "The World Citrus Industry", 2010, Eolss Publishers Co Ltd, United Kingdom, p. 250.
4Wilson, Roberta. Aromatherapy: Essential Oils for Vibrant Health and Beauty, Avery, New York, NY, 2002, p. 102.
Save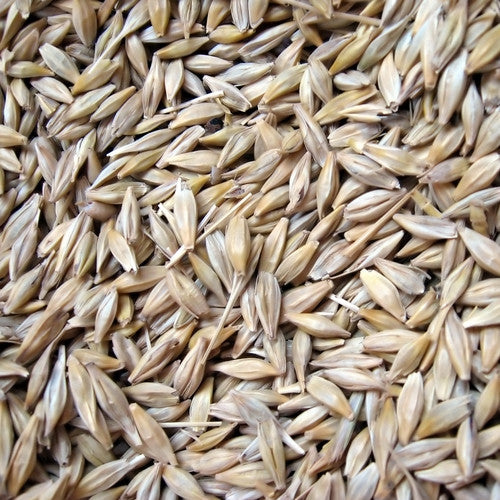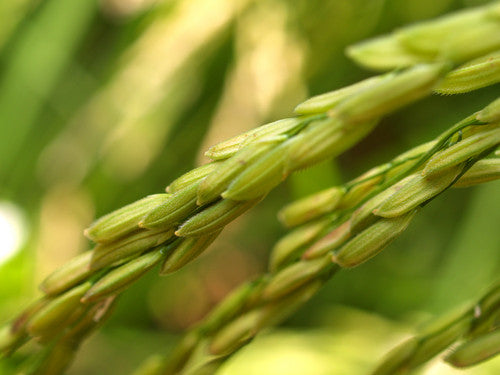 rice (Oryza sativa) is a universal food staple.  both the physical and etymologic origins of rice have been hotly debated for centuries.  wild rice is thought to have first developed in Australia, ...
read more