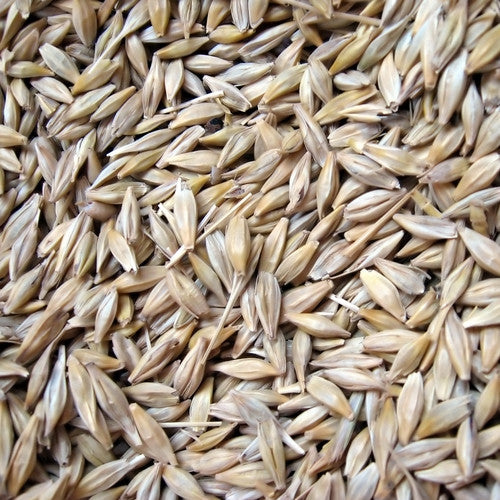 Oatmeal (Avena sativa) is a gentle and highly beneficial grain used for thousands of years in skin care. It was first discovered among the remains of the 12th Dynasty in Egypt, dating back to around 2000 BC. The oldest known cultivated oats were found in caves in Switzerland which are believed to have belonged to the Bronze Age in approximately 1300 BC. The use of oats for topical skin care dates back to ancient Rome, where citizens were known to bathe in boiled oats to promote skin health.1 
Oats contain a high concentration of starches and beta-glucan which confer their protective and water-retaining properties.  Oats also possess anti-oxidant and anti-inflammatory activity secondary to various phenols.  Saponins provide cleansing activity.  Colloidal oatmeal's many properties make it an effective cleanser, moisturizer, buffer, and soothing anti-inflammatory agent.1  A recent study by Ilnytska et al demonstrated that colloidal oats can increase the skin's expression of epidermal differentiation targets and lipids involved in barrier function, thereby balancing the skin's pH and clinically improving skin barrier function.2 
Oatmeal's internal use in Ayurveda is well-known when performing a systemic detox or cleanse, but it has also been used for gentle care in cleansing and exfoliating facial skin. It is especially useful in pacifying pitta skin ailments, which are characterized by inflammation, redness, and irritation.
We love oatmeal's many wonderful properties, and have included it as the primary ingredient in our oatmeal cleansing milk.    
Kurtz PhD, E., Wallo, W. (2007). Colloidal Oatmeal: History, Chemical, and Clinical Properties. Journal of Drugs in Dermatology, 15(6): 167-170.
Ilnytska PhD, O., Kaur PhD, S., Chon PhD, S. (2016). Colloidal Oatmeal (Avena sativa) Improves Skin Barrier through Multi-Therapy Activity. Journal of Drugs in Dermatology, 6(2): 684-690.

SaveSave
the orange is the most widely cultivated fruit in the world. believed to have first been cultivated in China around 2500 BC, they were so rare that they were primarily given to emperors as tributes...
read more