very vegan: what is vegan skin care?
We know that a vegan lifestyle eschews products which come from a living creature in any form, including meat, dairy, and honey. But what is vegan skin care? Vegan skin care implies that the products do not contain animal-derived ingredients, including cow or goat milk, beeswax, and honey. Veganism has become a growing philosophy and lifestyle not just because it's trendy or healthy, but because it is ethical and environmentally friendly, too.
first layer: the history of vegan skin care
Veganism is defined as a way of living which excludes all forms of animal exploitation, be it from food, clothing, or beauty.  The word "vegan" made its debut in 1944 by a group of vegetarians who broke away from the Leicester Vegetarian Society in England to form the Vegan Society. In addition to abstaining from meat, they elected not to consume dairy, eggs, or any other products of animal origin.1  
second layer: ethics, health, & environment
The ethics of veganism supports the right to life of all creatures. As such, terminating an animal's life for the purpose of consumption, clothing, or beauty, is opposed by vegans. The stress that animals may endure as a result of farming practices are often a reason cited by vegans for their choice. The health benefits, too, play a role in this lifestyle choice. Plant-based diets have been linked to lower rates of heart disease, diabetes, and cancer.2,3 Vegan diets have also been associated with lower body weight and body mass index.4 Finally, animal agriculture has a tremendous environmental impact by contributing to emissions of nitrous oxide, methane, and carbon dioxide, the three primary greenhouse gasses involved in climate change.5
third layer: vegan skin care products
So how does being vegan affect your choice of skincare? If you incorporate veganism into your lifestyle, then you will want to avoid animal and animal by-products in your cosmetic products, too. This includes commonly used ingredients such as milk protein, which may be found in cleansers and masques; honey, a favorite in moisturizers; and beeswax, the foundation of many lip balms. Carmine red, which lends its shade to a large range of lipsticks, is produced by drying, crushing, and boiling the bodies of cochineal beetles to extract carminic acid.6 (We know – we haven't been able to wear red lipstick since learning this, too.) The good news is that vegan skin care is proliferating, with the increasing use of botanicals and natural actives, such as pomegranate, turmeric, and green tea, which contain large amounts of anti-inflammatory and anti-oxidant properties.  
A little plug: anokha is certified cruelty-free by PETA and Leaping Bunny. We make primarily vegan products – only two contain animal-derived ingredients from cruelty-free suppliers. All new formulations are made with vegan ingredients only. Our newest accessory, the brush, contains luxury vegan hairs with a sturdy wood handle.
All this and more at www.anokhaskincare.com .
Add a layer to be the first to hear about limited-edition releases and insider news: http://bit.ly/anokha_layers .
xo
anokha
1 https://www.healthline.com/nutrition/what-is-a-vegan#what-it-is
2 Dinu M, Abbate R, Gensini GF, Casini A, Sofi F. Vegetarian, vegan diets and multiple health outcomes: A systematic review with meta-analysis of observational studies. Crit Rev Food Sci Nutr. 2017 Nov 22;57(17): 3640-3649.
3 Barnard ND, Katcher HI, Jenkins DJ, Cohen J, Turner-McGrievy G. Vegetarian and vegan diets in type 2 diabetes management. Nutr Rev. 2009 May 67(5): 255-63.
4 Spencer EA, Appleby PN, Davey GK, Key TJ. Diet and body mass index in 38000 EPIC-Oxford meat-eaters, fish-eaters, vegetarians and vegans. Int J Obes Relat Metab Disord. 2003 Jun 27(6): 728-34.
5 http://www.fao.org/3/a0701e/a0701e00.htm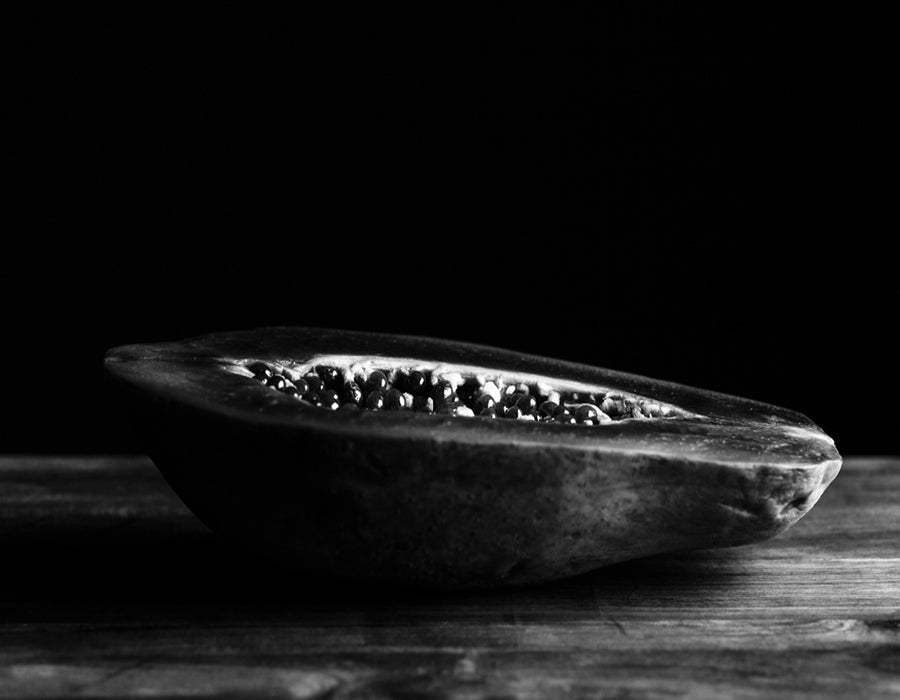 all praise the papaya - in addition to being a delicious vegan fruit, it contains papain, one of the most useful enzymes known to man. skin soother, infection-fighter, inflammation eradicator, oxid...
read more
we look for sustainable products in our everyday household items - metal straws, shopper totes, reusable water bottles - so why not carry this practice over into our beauty routines?from ethical s...
read more