ingredient focus: clary sage
Clary sage (Salvia sclarea) is indigenous to southern France, Italy, and Syria, but is now cultivated in Eastern Europe, Russia, and Asia.  Reported use of clary sage extends back to the 4th century BC. 
Modern medicine has studied clary sage for a number of different ailments.  Because it contains natural phytoestrogens, it has been used to ease discomfort related to the menstrual cycle and menopause. As an anti-spasmodic, it is helpful in relieving spasms, muscle cramps, and headaches.  Clinical studies also support the use of clary sage as an anti-depressant.  It has also been shown to lower blood pressure, kill cancer cell lines, and aid digestion.  The anti-microbial properties of this plant are notable for its activity against Listeria monocytogenes, Staphylococcus aureus, Klebsiella and Proteus mirabilis.  It has also shown antifungal activity against strains of Candida and Aspergillus, and therefore it is useful in treating wound infections.  Clary sage also contains an ester which reduces skin inflammation and regulates oil production on the skin. As a result, it is helpful in treating oily and acne-prone skin.
Ayurvedic medicine prizes clary sage for its ability to treat all three doshas – pitta, kapha, and vata.  Within Ayurveda, it has been used not only for hormonal balance and relief of menstrual symptoms, but also as an aphrodisiac and anti-depressant.  By inducing heat, it is believed to detoxify, cleanse, and balance the physical body.
Clary sage epitomizes feminine power and balance.  We have used it liberally in our Anokha Ayurvedics Kapha Facial Oil.
4van Wyk, B, Wink, M.  Medicinal Plants of the World. Portland: Timber Press. 2005, p.284.
lavender is prized for its healing properties and its wide use in natural skincare routines. learn more about this natural ingredient of clean beauty.
read more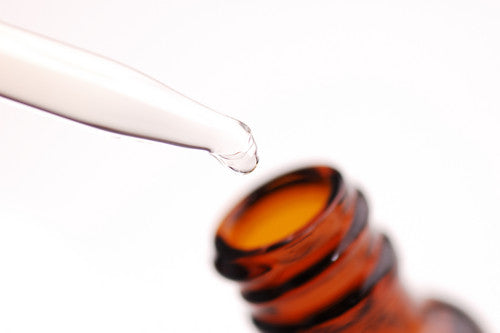 carrier oils are used to dilute essential oils prior to application to the skin, as essential oils and absolutes may cause severe irritation or sensitization of the skin when applied directly.  whi...
read more