the bottom line
While you may not be familiar with the beneficial properties of this demure plant, yarrow has a long and complex history as a medicinal herb. Boasting a penetrating fresh and herbaceous odor, it's closely related to chamomile and is particularly useful for allergies, stress-related conditions, inflammation, and insomnia. Yearning for more? Read on to discover the variety of yarrow's benefits...
first layer: the history
Yarrow, which possess the genus name of Achillea millefolium, takes its name from the mythical Greek hero Achilles, who is said to have carried the herb with him to heal wounds sustained in battle during the Trojan war (it's also said he used it on his own heel, but that seems to have not worked out so well). Traditional names for yarrow have included such creative monikers as bad man's plaything, bloodwort, death flower, devil's nettle, eerie, knight's milefoil, noble yarrow, nosebleed, old man's mustard, sanguinary, seven year's love, snake's grass, and soldier's woundwort. Yarrow is native to temperate regions of the Northern Hemisphere in Asia, Europe, and North America.1
second layer: the science
Believed to be an astringent, diaphoretic (which means that it makes you sweat like a hot yoga class), and stimulant, yarrow has been shown to have anti-inflammatory properties. It's been used to halt bleeding, to decrease menstrual cramps, and is a potent anti-oxidant.  Yarrow has clinically demonstrated an ability to promote cellular proliferation which allows injured tissue to regenerate faster.2 It was good enough for Achilles, and it's good enough for us – yarrow is the perfect oil or extract for your first aid kit.
third layer: the spirit
Yarrow's aromatherapeutic effect is also a blessing for those of us who suffer from insomnia secondary to excess stress.  The herbaceous and sweet scent of this herb is associated with the relief of irritability, insomnia, and nervous tension.3 A far better remedy than alcohol, narcotics, or sleeping pills.
fourth layer: the color
And finally, who could overlook that hauntingly gorgeous shade of blue? When yarrow is distilled under heat and pressure, one of its essential oil components decomposes into chamazulene, remarkable for its vivid blue color.4 A blue beauty indeed.
A little plug: anokha's vegan blue lotus body oil is a dream for dry and stressed skin. Combining a heavenly mix of squalane, papaya, kukui nut, and blue yarrow and yuzu essential oils, it helps to soothe irritated skin and revive the senses with its sparkling, earthy fragrance.
All this and more at www.anokhaskincare.com .
Add a layer by joining our newsletter for secret tips: http://bit.ly/anokha_layers
xx
anokha
1. https://en.wikipedia.org/wiki/Achillea_millefolium
2. Medellín-Luna MF, Castañeda-Delgado JE, Martínez-Balderas VY, Cervantes-Villagrana AR. Medicinal plant extracts and their use as wound closure inducing agents. J Med Food 2019 22(5): 435-443.
3. https://aromaticstudies.com/yarrow-essential-oil-achillea-millefolium/
4. https://www.edenbotanicals.com/
5. https://happydiyhome.com/yarrow-plant/
from ancient Egypt to modern times, the pomegranate has been worshipped as a symbol of fertility and prosperity. used as a natural remedy for over 3000 years, the pomegranate has re-emerged as the ...
read more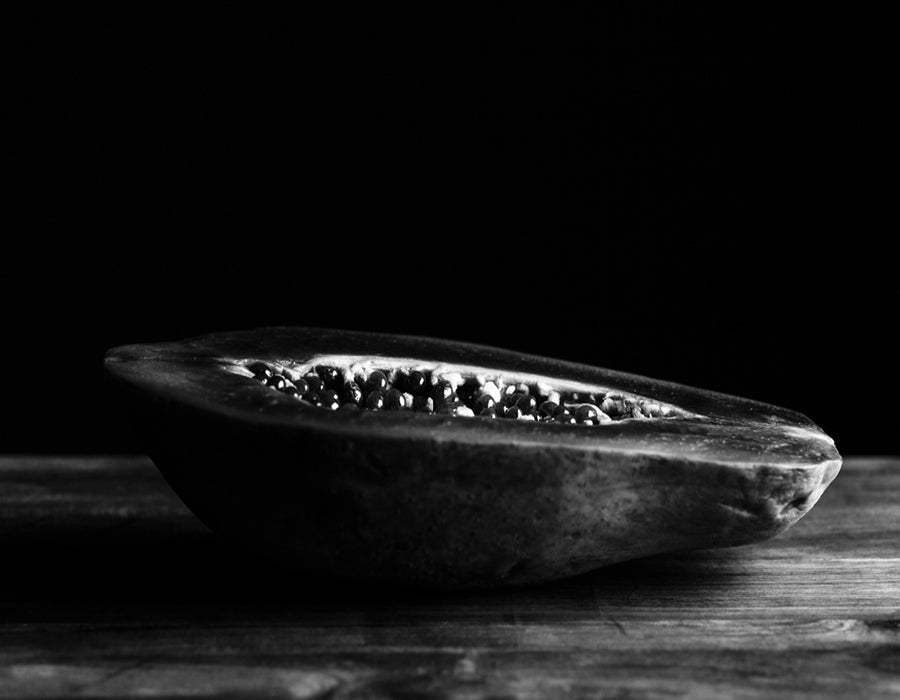 all praise the papaya - in addition to being a delicious vegan fruit, it contains papain, one of the most useful enzymes known to man. skin soother, infection-fighter, inflammation eradicator, oxid...
read more