the bottom line
forego the quick fix - the slow beauty movement is officially here. slowing down forces us to re-examine our lives and our choices, in every respect. when it comes to natural beauty, however, this means re-thinking everything from the perspective of not only what we use, but also how and why. read on (slowly) for more about this philosophy of true self-care.
first layer: less is more
Slow beauty closely follows on the philosophy of slow food and fashion – buy less, use only what you need, when you need it. Curate your beauty products, purchasing the best quality that you can reasonably afford. You'll find that these also tend to last longer and give better results. We've always been fans of this practice – the ten-step regime is challenging even at the best of times, and for the majority of us, isn't what we really need. Remember to use your skin care products as directed, as often you need just a small portion of product to achieve results. And be patient, beauty, because there are no quick fixes; even the best skin care products need at least 4-6 weeks to show their magic, as it takes that period of time for the top layer of our skin to renew itself. The benefit is that the results will last longer, too. We'll also admit that we're suckers for the beautiful packaging that more luxe products offer; seeing all of those gorgeous displays on our shelves soothes our souls, too.
In the same vein, anokha includes only natural actives of superior quality, curated and sourced from reliable and responsible growers and vendors. You won't find a list of 30 ingredients on our boxes, because the majority of products simply don't need all of them. We study the function and efficacy of each botanical we use and its synergy with other ingredients to produce an exquisite experience for the user. Less is more.
second layer: seasonal beauty
Every season has its own beauty - we know this from the varying range of fruits and vegetables we find at the farmer's market each week. Skin care is no different. The majority of clean beauty brands use ingredients derived from nature, which in turn have their own seasonal variations depending upon where they are harvested. You may need to wait until summer in the Northern Hemisphere, for example, to use a product with plum oil harvested in California. Natural skin care products are typically made in small batches to take advantage of oils and extracts which are at their peak.
Our skin has seasons, too, and its needs will vary during the year. Follow your skin's own rhythm by layering a hydrating serum with an oil in the winter, and gradually transitioning to a lighter moisturizer or serum in the summer. If we slow down enough to listen to our bodies and our skin, we can respond in the appropriate fashion in our beauty routine.
Seasonal beauty is also sustainable beauty, and we eschew the use of endangered ingredients, at any time of year. Being seasonal means being mindful of our environment and the effects of our daily choices on it. This philosophy extends to every layer of anokha's products – from the ingredients, to the recyclable glass bottles and jars, to the printed cartons. We favor transparent glass packaging for both its beauty and symbolism; we want you to be able to see all of the goodness inside. We treasure the beauty of our packaging. If you choose not to recycle, consider upcycling our gorgeous bottles as small vases, and using our jars for precious items.
Celebrate the season of slow.
third layer: self-care
Widely used but grossly misunderstood, the term "self-care" means to truly care for the self, in both mind and body. This has more to do with self-love, rather than self-indulgence, which until recently was the general implication of the term.
To practice self-care is to practice well-being in its most elemental form, and includes diet, exercise, and adequate rest – beauty inside becomes beauty outside. Self-care is true beauty – it means literally slowing down, finding stillness inside and out, and fully savoring each moment of beauty. We can do this in every moment of our lives, whether it be while bonding with loved ones, massaging in our night oil, or applying our bi-weekly facial masque. Keep in mind that self-care needs time – these small but critical rituals can't be rushed.
Re-connect to your real self.
fourth layer: breathe in
Scent can soothe or uplift, calm or excite. If your skin care products are scented, take a moment during use to deeply inhale the natural fragrances of the butters, oils, and floral waters that have been used in formulation. Connecting to the very essence of the product in this way will make it last much longer than just your evening cleansing ritual.
We like to think of essential oils as the very heart of a flower or plant's beauty. The nuanced scents behind each of anokha's products are very carefully considered, taking into account not only the layers of each fragrance, but also potential sensitivities. Our goal is to connect you with a private moment of beauty, every day.
Breathe in, beauty. 
a little extra layer: anokha fully embraces every layer of the slow beauty movement. During these extraordinarily turbulent times, slowing down is the best antidote for much of what ails us, and allows us to re-examine and cherish what is truly most important in our lives. Slow down with us online at www.anokhaskincare.com .
Add a (slow) layer by joining our newsletter: http://bit.ly/anokha_layers
xx
anokha
references: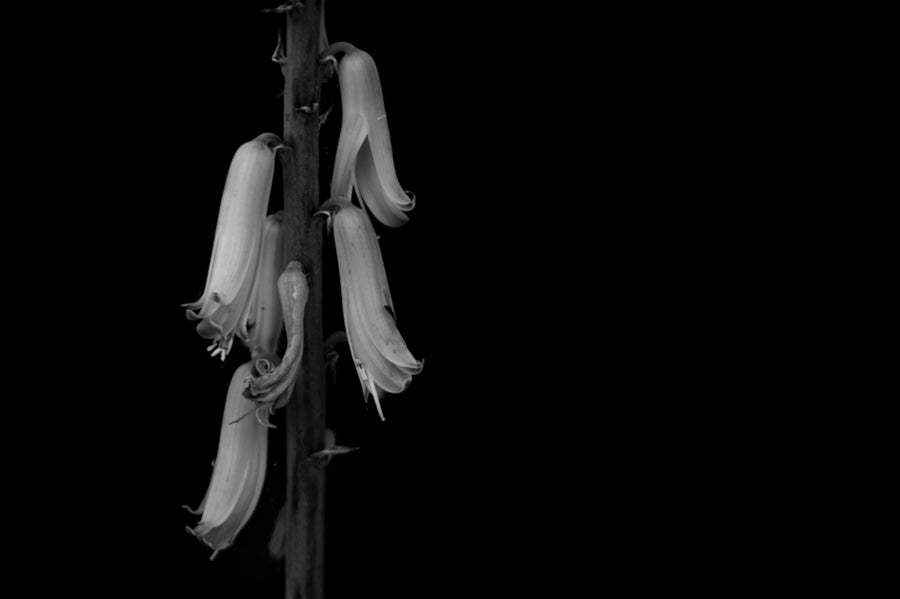 what is clean beauty? we're not entirely sure, either, but we do know that the definition varies from one brand to the next. we think that clean should refer not only to the ingredients in the bea...
read more