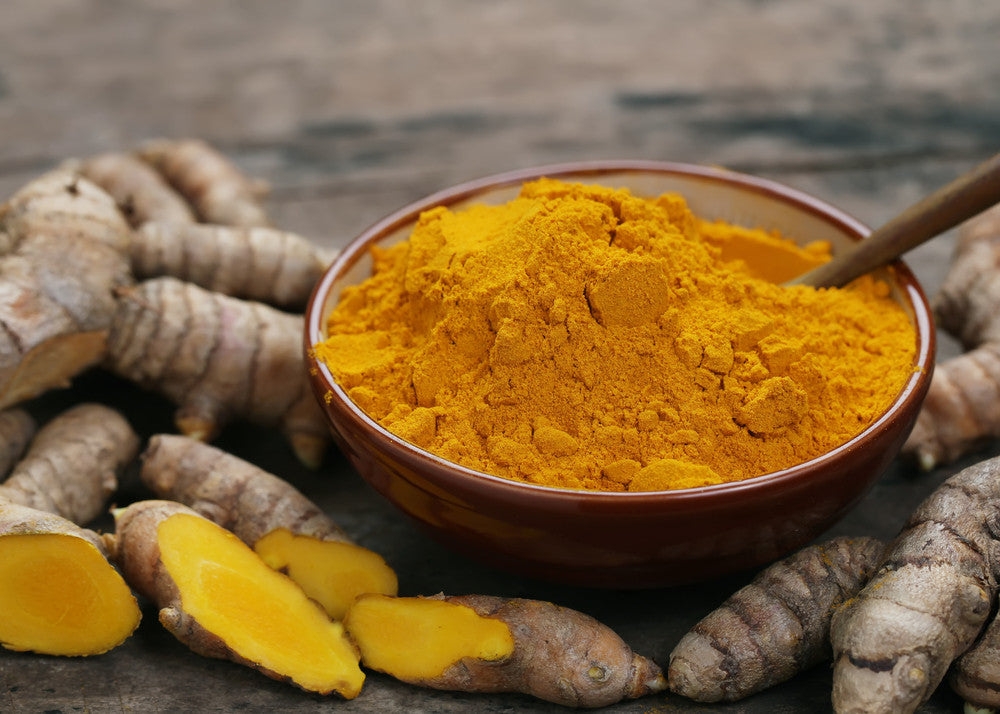 turmeric, spirit and medicine
Turmeric (Curcuma longa) is an herbaceous plant of the ginger family which is native to South Asia.  Although it is widely used as a spice in South Asian and Middle Eastern cuisine, it is treasured for its medicinal properties as well.
Ayurvedic medicine has long used turmeric for the treatment of many diseases, including indigestion, infections, liver ailments, and open wounds.  Curcumin, the principal component of turmeric, has also been studied extensively in modern medicine.  Turmeric has been shown to have both anti-fungal and anti-bacterial properties.  Recent studies have also supported the use of curcumin as an anti-coagulant, and anti-depressant.  It has been demonstrated to reduce disease activity in patients with rheumatoid arthritis; to interfere with the development, growth, and spread of cancer cells; to increase sensitivity to insulin in diabetics; to decrease oxidative stress in patients with high cholesterol; and to activate the opioid system to decrease pain.  It is most remarkable for its anti-inflammatory properties, which have led to its use as a replacement for steroids in some diseases.  Notably, turmeric has no known side effects.
As with so many other ingredients in Ayurvedic medicine, turmeric also plays an important role in the spiritual life of South Asia.  Turmeric has been used a fabric dye to color saris and Buddhist monks' robes.  Considered to be auspicious, it is often used in wedding ceremonies.  Haldi, which means "yellow on the body", is a ceremony observed prior to Hindu weddings.  Taking place one to two days prior to the actual wedding, the ceremony involves applying turmeric paste to the bodies of the couple by their friends.  In addition to softening the skin, the paste imparts a distinctive yellowish hue to the body.  In Tamil Nadu and Andhra Pradesh, dried turmeric tied with string is used to create a necklace which is the equivalent of marriage rings in the West.  In Kannada, turmeric tubers are tied to the wrists of couples. 
Turmeric has been associated with the color of the sun and the solar plexus chakra in Tamil mythology.  During the Tamil festival Pongal, a turmeric plant is offered to Suraya, the sun god.  The plant is also used as one of the nine components of worship of the goddess Durga.  It is sometimes mixed with water and formed into a cone shape to make a form of lord Ganesha, the remover of obstacles.
We pay homage to the extraordinary turmeric plant by including it as one of the key components in anokha's red Sandalwood & neem Clarifying Masque.
1www.wikipedia.org
2www.draxe.com
Save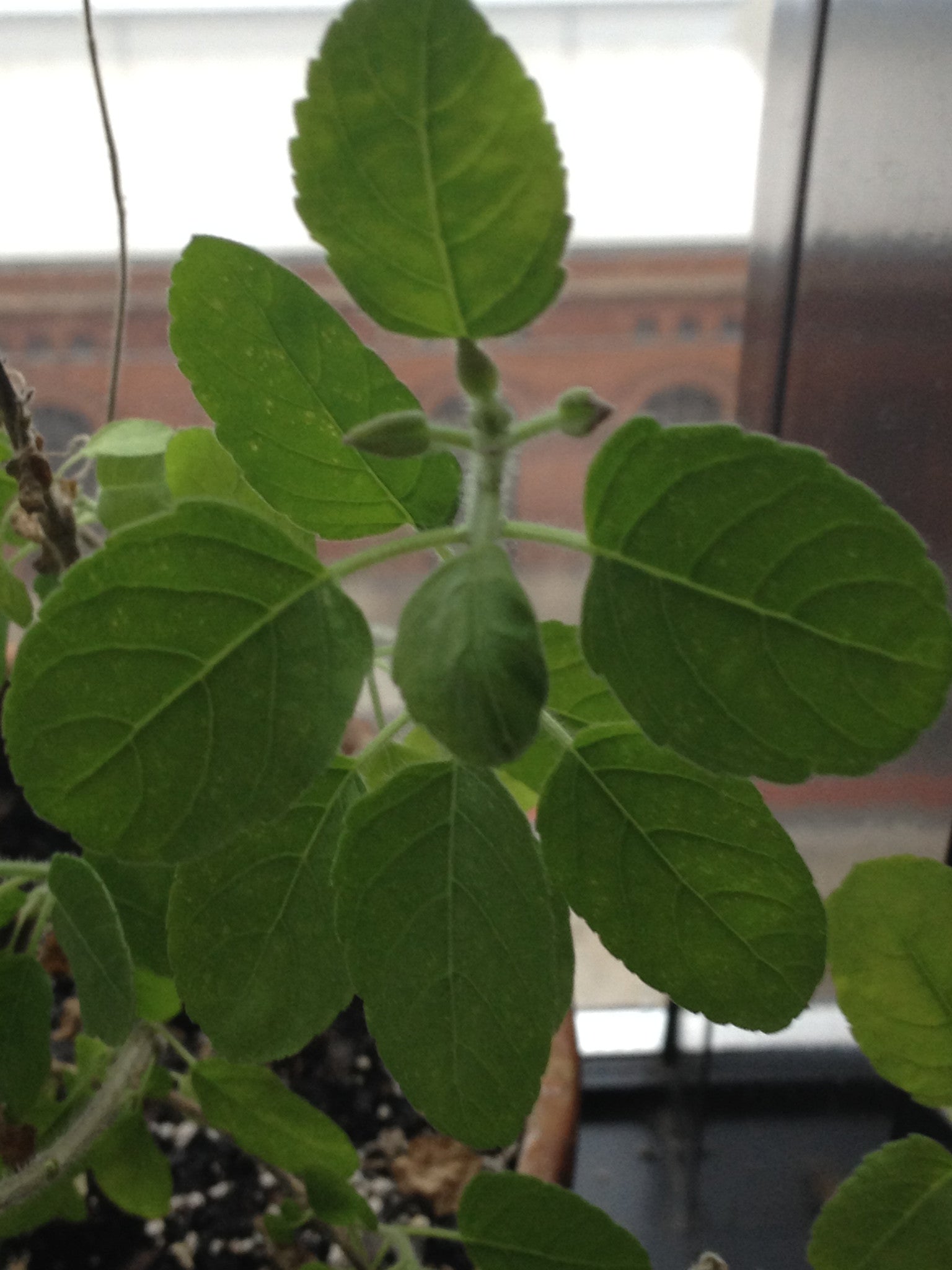 tulsi, also known as holy basil, is an aromatic plant native to the Indian subcontinent and cultivated throughout Southeast Asia. the plant is referred to as an "elixir of life" based upon its reli...
read more
Peppermint (Mentha piperta) is a hybrid of watermint and spearmint.  Although it is native to Europe and the Middle East, it is now widely cultivated throughout the world.  Peppermint may date as ...
read more